Make Sure You're in The Driver's Seat
Getting your driver's license is a rite of passage for most. It represents freedom, responsibility and control, opening new doors to new adventures. However, with any new-found freedom, there's also accountability. And whether you're 16 or 64, the simple act of driving a vehicle can expose you to many unforeseen circumstances. RightQuote is here to help with all the 'what-ifs' that may cross your path AND ensure you have the right coverage for each. We'll recommend the best option for you from the multiple types and combinations of coverage.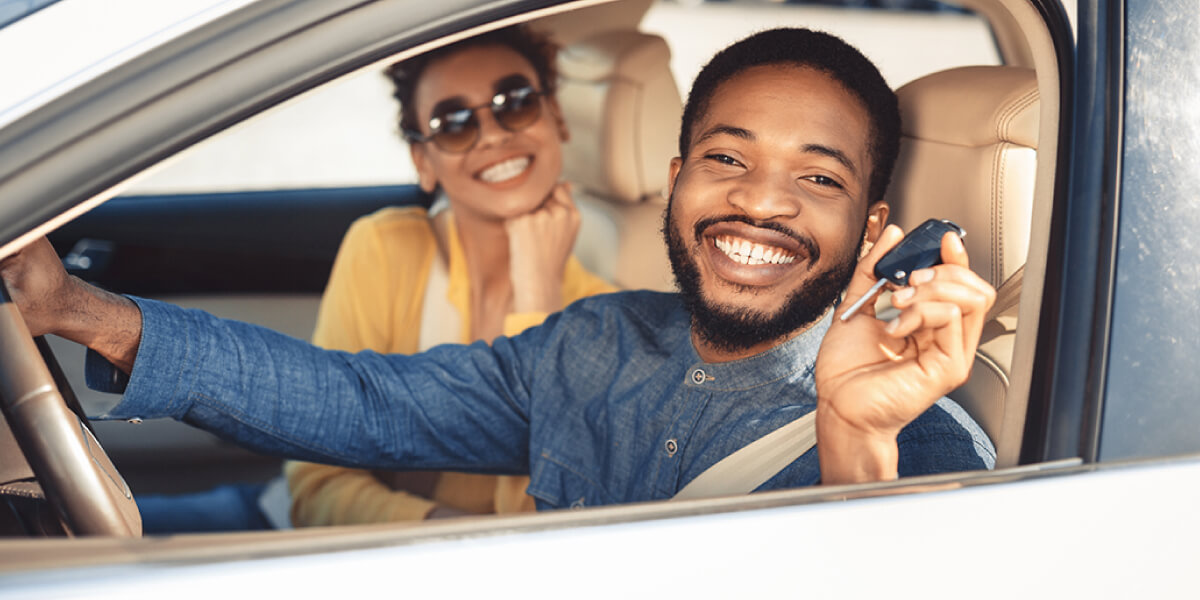 If you have an accident, what happens? If you damage your vehicle or someone else's vehicle or property, what happens? What if someone is hurt? The right coverage will cover it all, plus guarantee you're always in the driver's seat! You can also check out our Auto Insurance Checklist for more information on what to consider when selecting a plan.
It really doesn't matter if you are fresh out of driving school and not yet 18, or have been driving for three quarters of a century, you are going to need auto insurance on the vehicle that you drive. Car insurance, auto insurance and vehicle insurance — they all mean the same thing: coverage for you and your vehicle as you operate on the road.
The problem with vehicle insurance is that there are so many different terms and facets to it, it's hard to even recognize if you have even purchased the right auto policy for you. Plus, with as many different insurance companies out there all offering various car insurance rates, it's easy to be driven around the bend when trying to find the best rate for you.
Auto Insurance protects you in three ways:
Driving is an expensive skill, but it gets cheaper.
Don't be too disheartened when you discover that your insurance products may start out with higher monthly premiums — there is plenty to do to lower it in time. The main way to achieve a much lower average annual premium is to drive safely and stay out of trouble. Car insurance companies may want drivers who are of an older age group, but no car insurance company wants an accident prone individual, no matter how long they've been on the road. You will get to the land of cheap car insurance, but only if you obey the road laws.
The vehicle itself will play a part in this, too. Chances are, if you are a young driver, your credit score did not afford you with a Ferrari. For this, you can count yourself lucky, as sport cars will cost you even more in upkeep! For most people, their first car was essentially four wheels held together by inertia and hope. You may be paying to keep it from the scrapyard for just one more run, but you're also going to be paying more insurance premiums for it as well. It's either that, saving up a few years and spending more on a younger car or being an uninsured motorist — but know that if you try being the latter, you will be falling so far foul of the law, it'll be nigh-on impossible to get back on the road.
Ok, I'm a safe driver! Now what?
Once more, the cheapest car insurance isn't necessarily the right car insurance. Auto insurance rates are based on what they cover, and even the minimum coverage is extensive. New drivers are much better off in the long run if they have full coverage, as you'll see those auto insurance rates not only decrease over time, but hand you one or two rewards whilst they're at it. What is meant by full coverage? We know a thing or two about finding cheap auto insurance, when you are on the lookout to insure your vehicle, ensure it has the following in case an accident occurs:
Bodily Injury Liability, in case you injure someone else on the road.

Personal Injury Protection, (also known as PIP) to protect you, the driver, and the occupants of your car, and pay medical bills if any have sustained bodily injuries.

Property Damage Liability, in case you damage someone else's vehicle or property.

Collision coverage, for if you hit something (usually another vehicle, but also lampposts, structures, and the like).

Comprehensive coverage, which will help for non-collision coverage related claims––such as theft, vandalism, and fires.

Uninsured Motorist coverage, for those rare occasions where the damage or collision has been committed by a motorist who has no insurance of their own.
It won't be easy to find an auto insurance policy which covers all of these policies as minimum, but it's best to find one which covers as many as possible. You will pay more at first, but it's not only worth it for the future rates, but to keep yourself on the right side of a lawsuit too, should an accident occur.
So, how do you get the best insurance rates?
The first thing to remember is that the right insurance for you is not necessarily the one with the cheapest premiums. In fact, a lot of the time, coverage options are going to be largely based on you as a driver. Don't take it personally, the lowest rates are usually reserved for the best of the best — as in, those who don't have so much as a blemish on their driver's license. In order to become a good driver, you need to showcase your experience behind the wheel — and chances are that if you are a new driver, you're not quite in the age group that insurers feel most comfortable giving full coverage to for less.
So, the first thing to do if you are tearing out of the gate (besides slowing down), is to let it go. The average rates nationwide are going to be different based on your age and experience — regardless of if you're cruising down Hollywood Boulevard or driving through the Centennial State. Only those who have been driving with a clean driving record for a little while are going to be sought after by insurance providers.
Looking for a custom solution?
We're always looking to help clients get the right coverage for their needs. Whether you are looking for auto, home, life, or a custom policy, we can help. We'll work with you to create a plan bespoke to your unique needs. Contact us and we'll get started today.