Toys for Big Girls & Boys
You've worked hard to afford some well-deserved fun; make sure you have the appropriate coverage to protect it all! Whether it's a boat, RV, motorcycle or some other grown up toy, we can help you determine the right type of insurance policy to protect your investment and your weekend plans. Learn more about the most common types of recreational insurance or just get some ideas for your next purchase!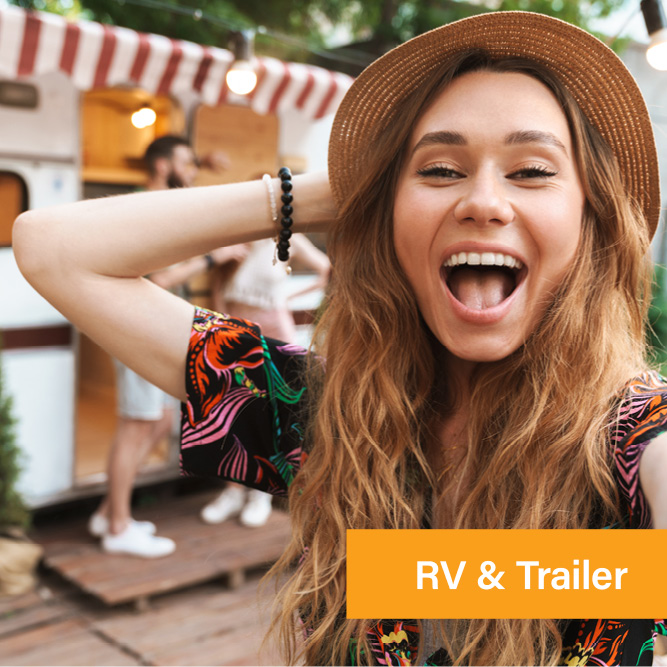 RV Insurance
A recreational vehicle (RV) is all about your free time. You don't need to worry about dealing with airlines, rental cars or hotel rooms. You can decide when to go, where to go and, best of all, how long it will take you to get to your destination.
However, are you sure you have adequate RV insurance? Unfortunately, many RV'ers don't take the time to adequately insure their home away from home. A common practice for RV owners is to insure their RV under their current auto policy instead of purchasing a separate motorhome insurance policy. Take the time to read what and how much is covered under your auto policy. To insure proper and adequate coverage, consider adding separate RV insurance coverage to your current auto policy.
With an RV you will encounter situations that are unique to life on the road. With that in mind, here are things to consider regarding recreational vehicle insurance coverage: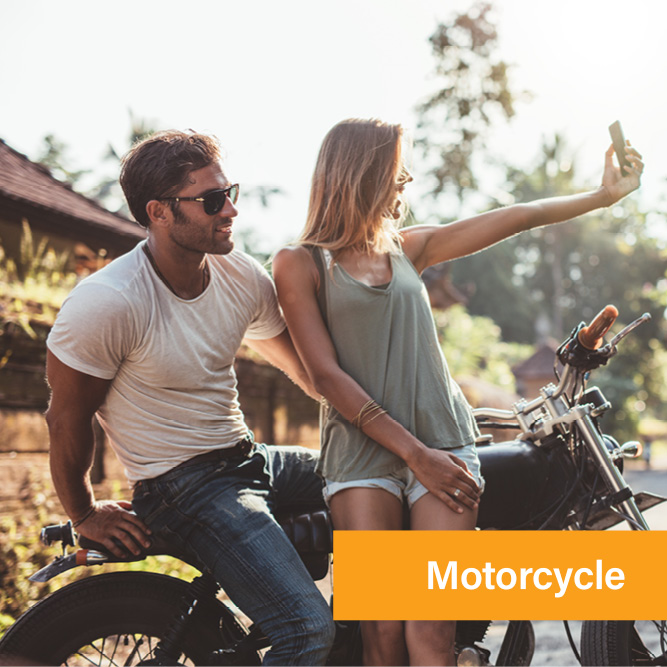 Motorcycle Insurance
You might be new motorcycle owner or you might be an enthusiast with years of riding experience. But, one thing that's consistent across the board is the importance of having the right motorcycle policy to meet your needs.
There are a variety of motorcycle policy options; let our RightQuote team explain the different liability limits; comprehensive, collision, uninsured motorist and medical coverage, in addition to the various deductible options available to you.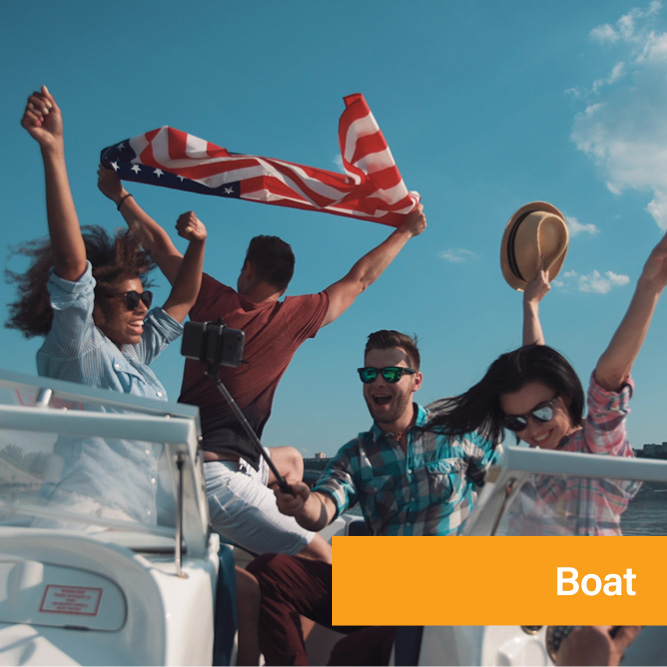 Boat Insurance
There is nothing better than being out in your own boat on the open water. However, practicing safe boating and having the right insurance policy is critical to you and your passengers well-being as well as your craft.
Boat insurance is similar to your car insurance and can help protect you in the same way. As with car insurance, this policy protects you against liability and damage in the event of an accident. However, since boats have different features than your car, our team can help ensure you have the coverage you need. Plus, boat insurance may differ depending on the type of craft you own.
Liability
Trailer coverage
Physical damage
Boat covers
Theft
Docking fenders
Medical payments
Communications devices
Motor coverage
It's likely your boat is docked some place other than your backyard. Regardless of where you store your boat, make sure your policy covers you from damage caused by:
Collision
Malicious mischief
Sinking
Vandalism
Accident
You may also want to make sure your boat policy covers physical damage to:
Hull
Furnishings
Sails
Most on-board equipment
Machinery
Boat trailer for damage from external cause
Some insurance companies limit where you can go with your watercraft and still be covered or they charge you extra if you travel. We can help you confirm that your policy provides coverage in and out of the US, regardless of the body of water.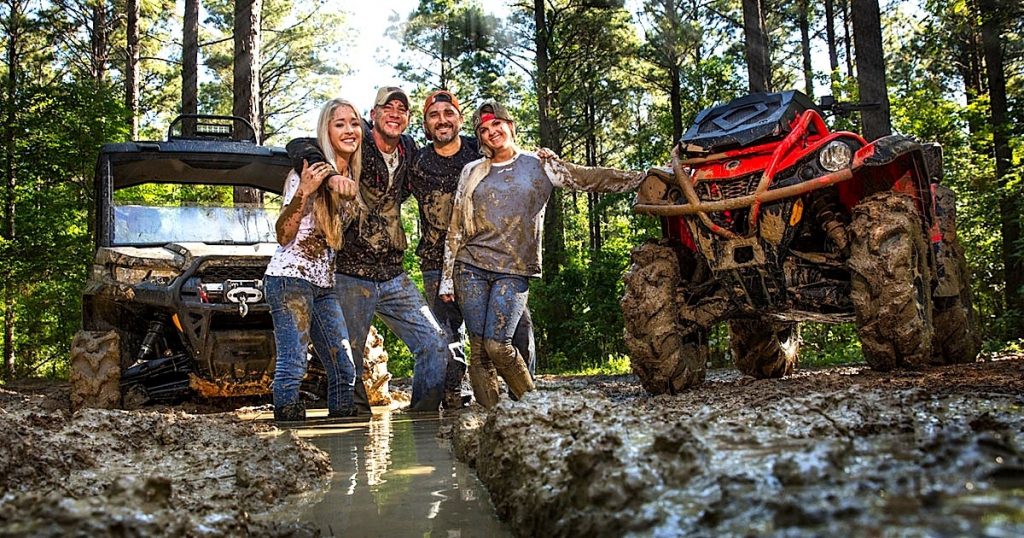 ATV Insurance
Whether you're a full-time rancher or part-time adventure seeker, make sure you and your all-terrain vehicle (ATV), utility vehicle (UTV), or side-by-side are protected.
Accessories and custom parts/equipment
With Progressive, ATV insurance coverage automatically includes $3,000 in coverage for riding gear and any upgrades you've made to your vehicle. Need more than $3,000? You can purchase up to $30,000 in additional coverage.

Example: You added a custom seat to your four-wheeler and it's damaged in a covered accident. Progressive will pay you the value of the seat.

Total loss coverage for new ATVs
If your ATV or UTV is no more than one model year old on a new policy or two model years old on a renewal policy with full physical damage coverage, we pay you the full MSRP if your vehicle is totaled. A deductible applies.

Example: You paid $10,000 for a new ATV a few years ago, but now it's only worth $5,000. If it's totaled in a covered accident and the latest model costs more than $10,000, Progressive will pay you that amount.

Carried contents
Your ATV or UTV is often your work horse, as you use it to hunt or plow. Carried contents coverage protects your camping equipment, hunting gear, and any personal property that could fall out of your vehicle.

Example: Your new tent is ruined in a covered ATV accident. We'll pay to replace it.
Snowmobile insurance is mandatory in some states, and may also be required in certain parks and designated snowmobile areas. If you financed your snowmobile, your lender may require insurance coverage. Snowmobile accidents are common, so it's a smart idea to be properly protected.
If you already have motorcycle insurance with us, you can simply add your ATV/UTV to your existing motorcycle policy
Know your vehicle's engine CC (cubic centimeter) size as well as any customizations (does the ATV or UTV have a modified frame, turbo kit, or nitrous oxide kit?) for the most accurate quote
Completing a motorcycle safety course could lower your insurance rate
Choose from our Basic, Choice, or Plus packages—or customize your ATV insurance quote with only the coverages you want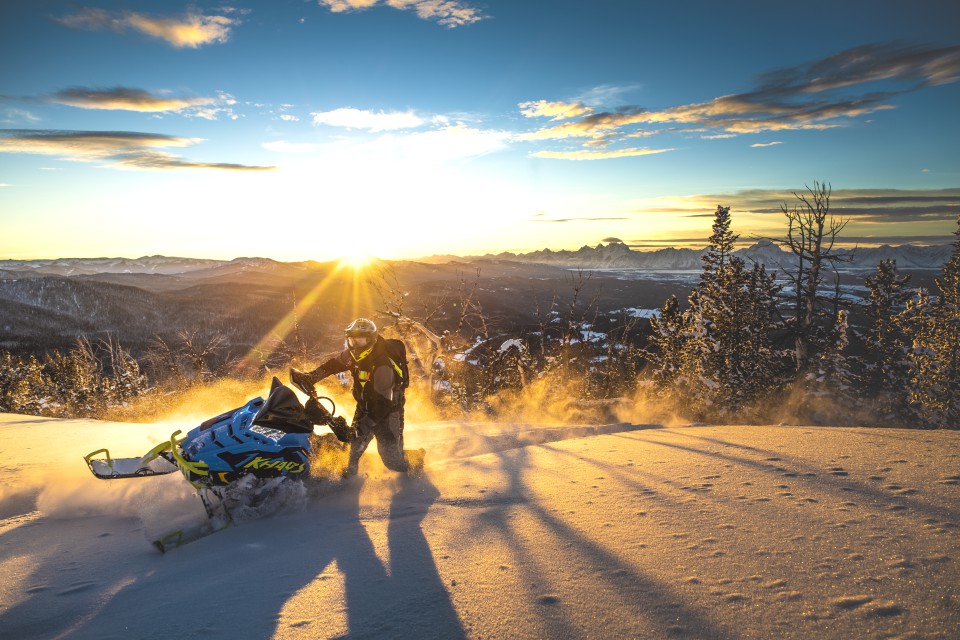 Snowmobile Insurance
Riding a snowmobile is a rip-roaring and fun winter pastime, but will come with its share of risks — especially when you're sledding at high speeds or high-elevation with little to no visibility in snowy weather.
Snowmobile insurance is mandatory in some states, and may also be required in certain parks and designated snowmobile areas. If you financed your snowmobile, your lender may require insurance coverage. Snowmobile accidents are common, so it's a smart idea to be properly protected.
Bodily injury and property damage liability
Pays for injuries and/or property damage you cause to others while riding your snowmobile, up to the limits of your policy.

Uninsured/underinsured motorist bodily injury and property damage
If you're injured by another rider with no insurance or not enough of it, your UMBI/PD kicks in—up to your policy's limits.

Comprehensive and collision
Comprehensive pays to repair or replace your snowmobile if it's stolen or vandalized. You're also covered for damage from fire, hitting an animal, or weather-related incidents. Collision covers your snowmobile if damaged in an accident with another vehicle or object.

Medical payments
Pays for hospital bills, regardless of fault, if you, your passengers, or anyone involved in a snowmobile accident is injured.

Accessories and custom parts/equipment
If you've made enhancements or upgrades to your snowmobile that weren't factory installed, accessory and custom parts/coverage equipment automatically provides up to $3,000 in coverage if you have comprehensive and collision on your policy. You can purchase additional coverage up to $30,000.
Looking for a custom solution?
We're always looking to help clients improve their workflow and financials of their business. If you're looking for something more custom, or tailored towards a particular niche or vertical, we can help. We'll work with you to create a plan bespoke to your unique needs. Give us a call and we'll carve out the perfect plan for you.