Insuring Your Health; Understanding Your Options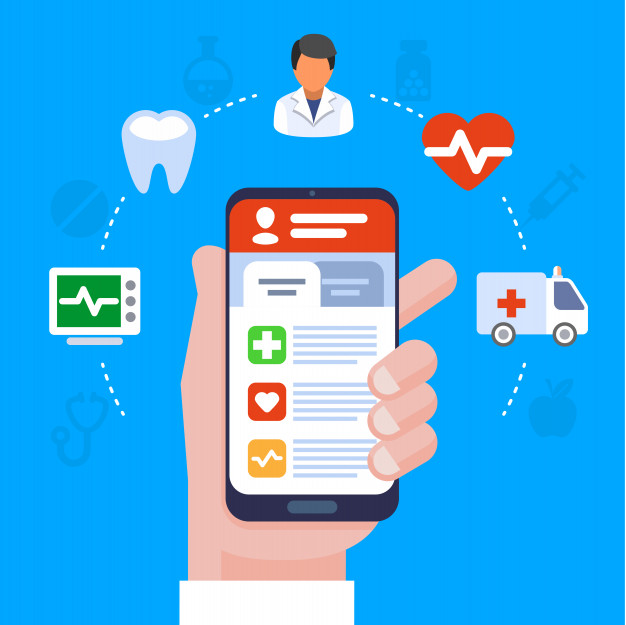 Health insurance is critical to helping you control your health care costs while ensuring you and your family are covered, should any unexpected illnesses, injuries or other medical needs arise. We all know how expensive health care can be, that's why it is so important to have the right health insurance plan to match your individualized needs.
Approximately 49% of Americans receive group health insurance benefits through an employer-sponsored plan. This means over half of Americans each year are left to investigate what plans are available and which will provide the best coverage for them or their family. But don't stress, we can do the investigating for you! Our knowledgeable and dedicated team of agents will search and scrutinize each health plan, to ensure you're covered, when you need it most.
In general, you pay health care companies a premium – a set amount of money each month – and you get benefits to pay for your eligible health care expenses. This can include anything from preventative care, regular doctor checkups or injuries to treatment for long-term illnesses.
If you prefer to do your own investigating, you can also purchase individual health insurance through the Health Insurance Marketplace on your own. Either way, we're here as your trusted advisor, to answer any questions that may come up along the way.
The Affordable Care Act (ACA) and the Health Insurance Marketplace can often be confusing and tricky, both to understand and navigate. We've prepared some information to help you understand them a bit better.
The ACA is a law that guarantees all Americans have minimum essential health care coverage. You can't be denied ACA health insurance coverage because of a pre-existing health condition and you can't be charged more for your plan because of it.
It's important to know what's required under the ACA:
Everyone needs to have health insurance.
When you're looking for health care coverage, check the health plans you're considering to be sure it says it meets "ACA minimum essential coverage." There are several ways to buy health insurance: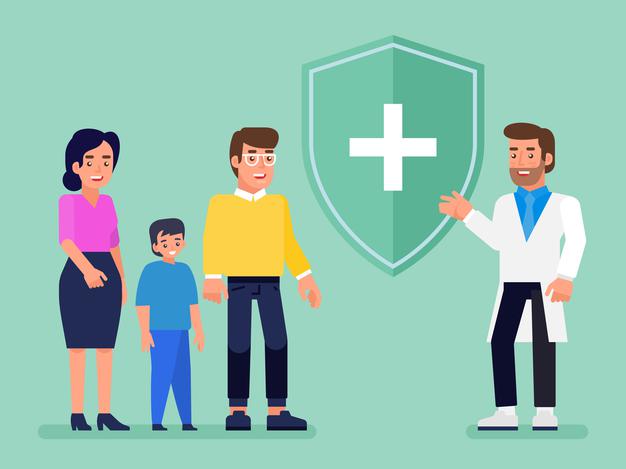 Under the Affordable Care Act (ACA), fully insured small group and individual health plans on and off the Exchange/Marketplace must cover essential health benefits (EHB).
Essential health benefits are minimum requirements for all plans in the Marketplace, though plans may offer additional coverage. You will see exactly what each plan offers when you compare them side-by-side in the Marketplace.
Essential health benefits under the Patient Protection and Affordable Care Act will includes the general categories list below and must include at least the following items and services:
According to the Affordable Care Act, plans of all sizes that cover benefits designated as Essential Health Benefits, including self-funded plans, must cover these benefits with no annual limits or lifetime maximums.
This is a brief overview of Essential Health Benefits required by the Affordable Care Act. You should read thoroughly and understand the benefits offered before purchasing any insurance policy.
What if you are diagnosed with a serious illness or involved in an accident; would you have sufficient coverage? Would you be financially prepared? Many people don't realized that traditional health insurance programs such as Medicare or Workers' Compensation may not pay for all the services you need.
If you have concerns about coverage gaps or financial security, supplemental insurance might be the right answer for you. As its name implies, supplemental insurance provides you with another layer of protection, on top of existing policies you likely already have, such as health and life insurance. It can help you pay for care and services existing policies may not cover.
Supplemental insurance is similar to other lines of insurance – such as life or health insurance – but it is not meant to be your only means of protection. While major medical or life insurance policies can provide the bulk of benefits to your family after an illness or loss, supplemental insurance benefits can be used to pay for unexpected out-of-pocket expenses.
Supplemental insurance such as cancer and heart disease policies fall into two main categories. There are those that provide a one-time lump-sum benefit and others that are expense-based.
Accident and hospital indemnity policies are typically indemnity-based; in other words, the policy will pay specified amounts for certain covered conditions or injuries.
Note: Not all options are available in all policies or in all states.
Types of Supplemental Health Insurance
Just like your traditional health insurance, there are many different types of supplemental health insurance plans available, that cover a plethora of different situations.
Critical Illness Insurance
Often called "critical care insurance," this type of supplemental insurance provides coverage for illnesses such as cancer, strokes, heart attacks, major organ transplants, kidney failure and more. Some types of critical illness insurance plans are even specific to one particular type of illness or disease.
Accident Insurance
Accident insurance can help you pay medical costs and living expenses while you recover from an accident. This type of supplemental policy generally pays lump-sum cash benefits if you are injured in an accident.
Expenses often covered by accident insurance include surgery, hospital stays, emergency treatment and physical therapy.
Hospital Insurance
Hospital insurance, also known as a hospital indemnity plan, can often prove to be well worth the investment. This type of insurance provides coverage during hospital stays, and with the national average for an inpatient single day hospital stay being more than $2,000, it's easy to see why.
Fixed Indemnity Insurance
Out-of-pocket expenses can pile up quickly after an extended illness or injury. A fixed indemnity plan can provide a way for you to manage those expenses with cash benefits paid directly to you.
Disability Insurance
Health insurance helps cover your medical bills should you become sick or injured. Disability insurance provides another layer of safety, by helping you retain some of your income if you become injured or too sick to continue working. Some disability plans pay out benefits only for an illness, while others pay for illness and injuries.
Long-Term Care Insurance
As we age, protecting our independence and finances is important, yet can become more difficult, as the majority of seniors' incomes are very fixed. A Long-Term Care plan can help protect your assets, as well as give you more choice and control, should you require long-term care and living options.
Dental Insurance
Protecting those pearly-whites and gums and preventing any lasting damage is essential to your long-term health, not to mention your smile. Some health insurance plans include dental coverage, but since dental is not one of the required benefits of the Affordable Care Act (ACA), the majority of plans do not. Dental coverage for children however, is a required benefit and comes standard with all ACA-approved plans.
Vision Insurance
Preventive care for your eyes and prescription eyewear and contact lenses are not normally covered under standard health insurance policies. Vision insurance generally covers those services and may even cover things such as laser eye surgery.
What To Consider
As you can see, there are many varieties of supplemental health insurance plans that can provide you and your family an additional safety net. You may want to consider supplemental insurance if:
You have primary health insurance, and
You are not financially prepared to pay for care that may become necessary due to a major illness or accident.
Keep in mind that supplemental insurance is not intended to take the place of primary health insurance but it can help you with the extra expenses of a serious or chronic illness.
Looking for a custom solution?
We're always looking to help clients improve their workflow and financials of their business. If you're looking for something more custom, or tailored towards a particular niche or vertical, we can help. We'll work with you to create a plan bespoke to your unique needs. Give us a call and we'll carve out the perfect plan for you.