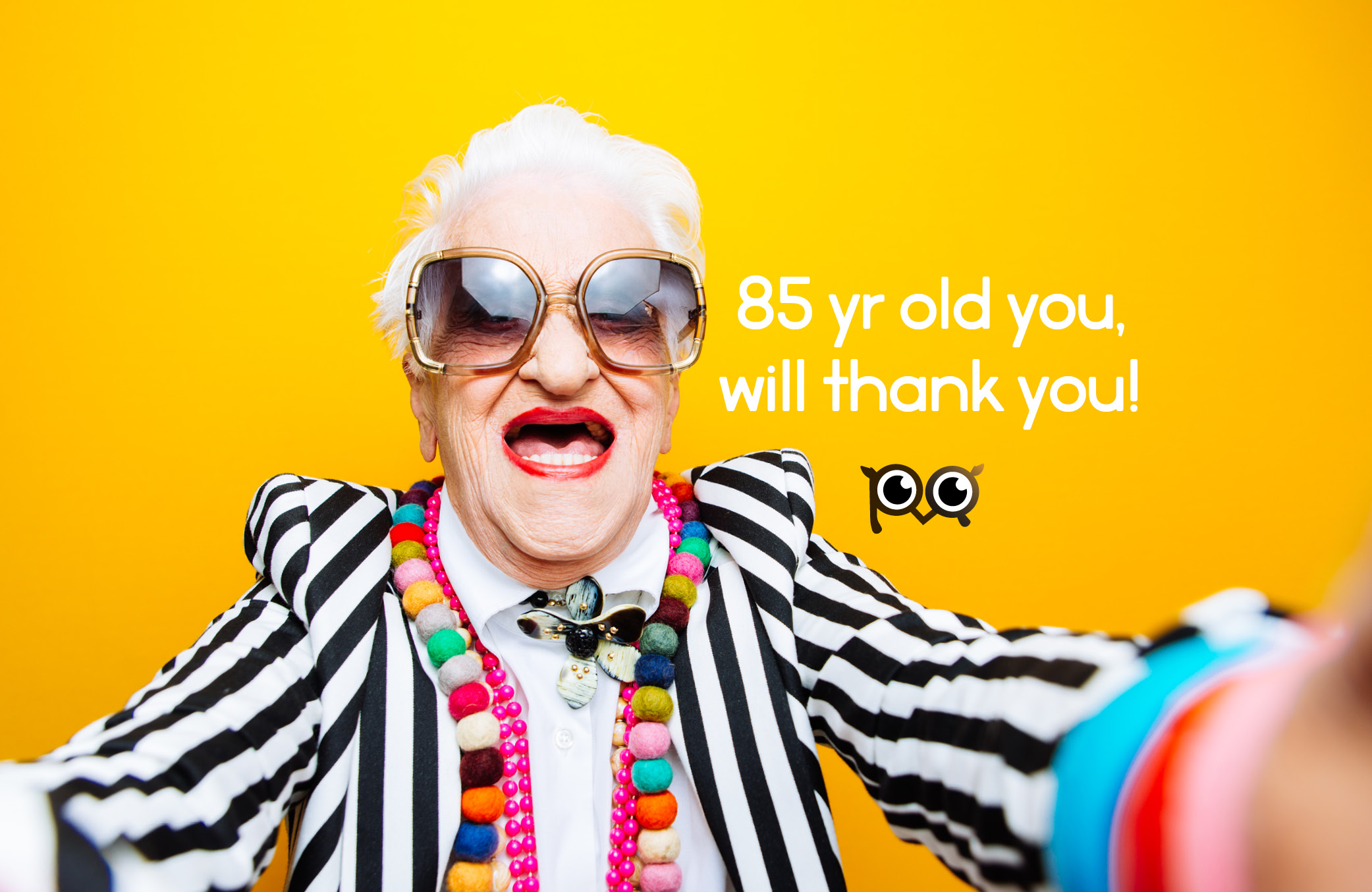 No one wants to admit they're getting older, and heck, maybe you're still lucky enough to have never used a rotary phone or listened to an 8-track, but the time to start planning for your future is NOW! Trust us, your future 85-year old self will thank you.
When most people think about planning for their future, they think about 401Ks and retirement; they think about the fun and freeing side of never having to punch the clock again. But what most people often neglect to plan for is what happens after the enjoyable side of retirement passes and the reality of aging sets in, when housing, social and healthcare needs often change. This is when the need for a solid long term care plan is key.
According to SeniorLiving.org, the cost of assisted living nationally averages about $4,000 per month or $48,000 annually and the average annual cost of nursing home care is between $89,297 – $100,375. As it's easy to see, these costs are nothing to sneeze at and certainly something that takes years of planning and saving in order for it to be financially feasible.
Did we mention planning ahead is vitally important? The Administration on Aging estimates that 70% of people turning age 65 can expect to use some form of long-term care during their lifetime – widely debunking the "that won't happen to me" opinion – since it will literally happen to 7 out of 10 of us. Not to mention the more trips you make around the sun, the greater the chance you will need long term care.

Now you know that planning ahead IS important, but WHY is it so important and what's the big deal about long term care? Consider the following perks that Long Term Care Insurance can provide:
Not needing to rely on children or family for caregiving responsibilities
Protecting your retirement assets
Ensuring that critical choices remain yours
With proper planning, there is a greater likelihood that you will be able to leave an estate to your heirs, because you are less likely to use up your nest egg on care
By starting early and having a well-articulated long term care plan as well as securing an insurance policy that complements that plan, you are helping to reduce the emotional and financial stress on you and your family, when the time comes to make important and life-changing decisions.
There are a number of reasons many people don't plan ahead.  Maybe you think, that even as you age, you won't be dependent on others or need assistance. Or, maybe you think you have time to buy long term care insurance when you get "old", but keep in mind, the older you get the more expensive long term care insurance becomes.
Contact RightQuote's team of helpful and knowledgeable agents today, to help you understand your current options for long term care, and plan for when and what makes the most sense for your future self. We're here to ensure you're able to enjoy your golden years and beyond, by helping you achieve the freedom that financial security can provide.